Datta Anugraha
IS THERE RAMAYANA PARAYANA WITH 24 KESHAVA NAMAS ?
24 కేశవ నామాలతో రామాయణ పారాయణం వుందా ?
NEW YEAR SPECIAL
Yes.  It is there with the name "SAMKSHIPTHA RAMAYANA CHOORNIKA". The composer of the "Ramayana Choornika" is  Bhadrachala Ramadasa who has composed many sankeerthanas  on his ishta devata, Shri Rama  of Bhadrachala whose among his other accomplishments is the creation of the whole Ramayana story  in the form of a prose-poem. All 'kandas' of Ramayana are written in an encrypted stotra form and each stanza ends with one Keshava nama like Keshava, Narayana, Madhava, Govinda etc., By seing the stotra, when it is  observed people are astonished "how he has written" and Lord Rama who is incarnation of Lord Vishnu will definitely be pleased with this prayer. Even today, this stotra is been recited every day in the morning hours  by Veda pundits in Garbhalaya of Sri Seetha Ramachandra Swamy Devasthan, Bhadrachalam.
One can recite this Ramayana stotra every day which is as good as Ramayana Parayana yielding the same results. This stotra is  a simple and easy way to do Ramayana parayan every day. We are giving the stotra in Telugu, English and Sanskrit version for the benefit of the devotees. Recite the stotra and have the blessings of Lord Ramachandra.
NOTE: Click on the images to enlarge and read……..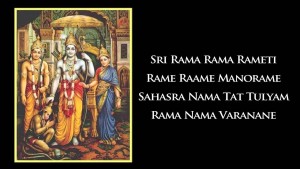 Wishing Each And Everyone A Very Happy New Year
AVADHOOTHA CHINTHANA SREE GURUDEVA DATTA