3in1 Programme Of Go Puja, Service To Orphanage And Sree Chakra Puja
A NEW FEATHER ADDED TO THE CAP.
The great opportunity turned into great experience. Team Sree Datta Vaibhavam added a new feather in its cap. We bagged an experience by spending today i.e., on 12.10.2014, Sunday with the orphanage.
Team along with the interested members reached sri Malayala swamy Lalithambica Thapovan as per schedule. SRI SADGURU MALAYALA SWAMY LALITHAMBIKA THAPOVANAM…N. H -7 GOLLAPALLI VILLAGE, MAHBUBNAGAR DIST  is just 5 kms away from Jadcherla Bus stand. The temple authorities are doing a noble job by maintaining a Srichakra sahitha Lalithambika temple, GO SHALA and running an ORPHANAGE.

The temple trustees were also ready with the arrangements as per our request. The programme started with Sree Chakra pooja followed by recitation of Sri Lalitha sahasranamam and continued with Gopooja.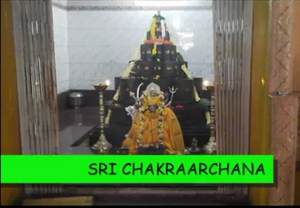 1,MADHAV SEVA (SRICHAKRA SAHITHA LALITHAMBIKA PUJA)
Worship of Sri Yantra – It is the wheel of fortune. Attract wealth of God.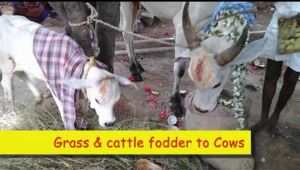 2.GO SEVA:Worshipping mother Kamadhenu helps in alleviating the sins committed by our Ancestors and also in wiping out the ancestral curse. Losses in business can be overcome by the performance of this worship. Debts can be easily resolved. Problems created by enemies would easily vanish.
3.Manava Seva (Service to Orphan children):Man is a social being. All of us crave for Love and affection. We live happily if we have the feeling of "BEING WANTED". But "THEY" do not have any such feeling. THEY crave for LOVE. THEY never experienced mother's love and father's hug. Who are THEY??

Distribution of the Sweatters,notebooks,Stationary items like note books,drawing books, color pencils, sketches and School bags Plates to the orphanage , rice bags, toor dal and other grocery items to the trustees of the orphanage took place after Go pooja.  Children of the orphanage were delighted and expressed boundless joy after receiving the said items.
TEAM Sreedattavaibhavam EXPRESSES OUR GRATITUDE TO ALL THOSE WHO CONTRIBUTED AND TO THOSE WHO CAME TO PARTICIPATE IN THE EVENT TO MAKE IT A GRAND SUCCESS.
Helping hands are always greater than praying lips
Avadhootha Chintana Sree Gurudeva Datta